1
« on: June 10, 2018, 06:55:23 pm »
"Today, the eleven of us will make history!" A loud, cheerful voice escapes from the perpetually smiling face. A resounding laugh follows after it. "After all, how can a gathering of such...
distinguished
men and women not lead to something extraordinary?"
The tall, stylized man stands up, looking out at the villains at his round table, something cruel and cunning hidden behind his facade.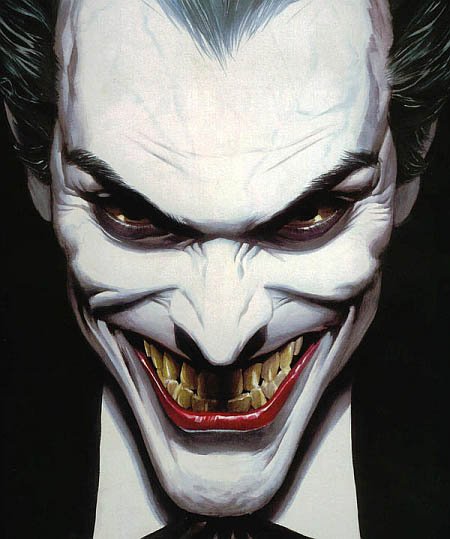 "We're going to have a
hell
of a time, I just know it!" He claps his hands, practically giddy with excitement. "But before we get up to the
fun and games
, let's sit back, relax, get to
know
each other."
He slams a clock down on the table in front of him, the countdown pointing to twenty-four hours in the future. "Promise it won't go 'BOOM'," he says, insincerely. "You have this long to try and figure each other out!"
It seems the Day will end on the 11th, 3PM, EST.
"Since there are ten people here- I'm not counting moi, of course- you'll need at least six of you on board to get anything done! I know most of you ain't used to it, but this is a democracy! And a popularity contest, so put on your best dresses and dance for us, little doggies! And whatever you do... don't piss off the host." The Joker's smile grows a touch larger, as if he'd like nothing more than to dish out some divine retribution.
"And above all else, remember to have fun!" Another laugh follows this, filling the room with madness...
Player List
1: Gamer as Kotomine Kirei
2: Geo as Emperor Zarkon
3: WhyBuy as Tohru Adachi
4: Meg as Fate Testarossa
5: Arra as Darth Vader
6: Vert as Selvaria Bles
7: Meta as Kyubey
8: Jynx as Lyon
9: Noric as Dio
10: Mergew as Cell